Create or not create a website ? Now this question no longer arises for professionals. Indeed, being present on the web has practically become an obligation for any company that wishes to make itself known. The question that arises is rather "should we create a showcase site or an eCommerce site ?
What is a showcase site ?
If one refers directly to its designation, a "showcase site" can be defined as an online display case or a virtual display case.
To be more precise, a showcase site is a website, on which the activities of a company are presented. It is an informative website that serves as a presentation space for a company. We find, among other things, its global identity, its location, as well as the products and services it offers. Like any showcase, such a site is characterized by a few elements.
It generally includes between 5 10 pages: – a home page which most of the time plays the role of graphic coverage; – a presentation page of the company, where we find the basic elements such as its history, its collaborators, its location, or even its turnover; – one or a few pages of presentation of products and / or services, which group the offers offered by the company on the market; – a contact page, on which a form allows the company to be reached directly online ; – a page dedicated to legal information, which constitutes an obligation for any legally registered structure.
A showcase site mainly highlights the identity of the company, with the aim of presenting it to Internet users. It provides the information consumers need, including contacts, service prices, or the opening hours of its stores, for example.
In which case (s) create a showcase site ?
As a "virtual business card", a showcase site is mainly dedicated to companies wishing to have a presence on the web, but whose activities are not directly linked to it. This kind of site is, in fact, a simple place of presentation for the eCommerce Development company, but does not allow it to interact with its customers dynamically and offer services online. A showcase site is not, therefore, suitable for all sectors, however, it remains the best solution for certain activities. In the hotel or restaurant sector, this kind of website allows the company in particular to present its offers and various services. It also provides essential information, such as telephone number or email address, for example, to allow customers to book. Besides restaurateurs, various service providers such as communication agencies, graphic studios, photographers, beauty centers and well-being, but also local businesses are the most affected by showcase sites, since they do not make direct transactions on the internet. The site mainly allows them to exist online, and thus improve their image.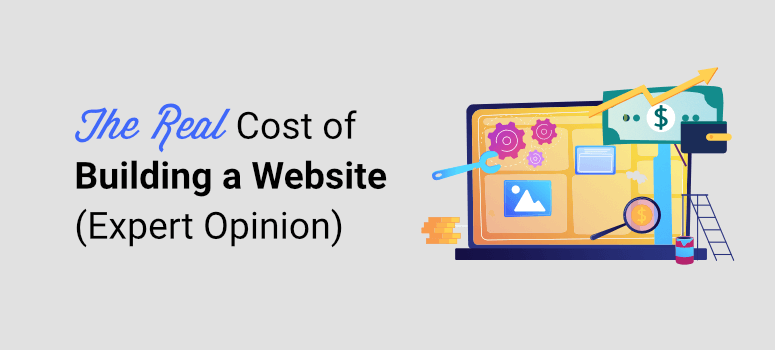 eCommerce site: who is it for ?
The eCommerce site, for its part, opposes the showcase site by its dynamic side. It is especially dedicated to those who need more interactions with their customers. What is an eCommerce site ? Also called a merchant site, or an online store, an eCommerce site is a real virtual store. Much more complex than a showcase site, it allows companies not only to present their products, but also and above all to sell them directly online.
Thus, in order to allow the realization of transactions, an eCommerce site includes some basic elements: – a catalog of products through which Internet users make their choice ; – a basket system to group purchases; – a remote payment method which must be secure to reassure customers; – a space dedicated to comments, in which customers can give their opinions on the products; – a research tool for searching for products on the site ; – a page dedicated to the conditions of purchase and delivery, but also a customer service available in case of any concern. Other elements can still be added to it according to the needs of each company, but in general, this kind of site can practically replace a physical store and allows purchases to be made without travel.
Why choose an eCommerce site ?
An eCommerce site is intended for companies wishing to sell online. Several sectors may be affected by this system, which is now becoming more and more successful. Shops and brands of clothing, shoes and various fashion accessories, stores of household appliances, kitchen utensils, decorative accessories, furniture, electronic gadgets, or beauty products are notably numerous to sell their articles online.
The objective of businesses is to make it easier for consumers by avoiding travel. And it works, since more and more Internet users tend to make their purchases directly on the internet. According to figures published by the Observatory of Internet Uses in 2016, almost 78.3% of Internet users buy online. With the development of various solutions, such as online payment methods and mobile applications, these figures are also constantly increasing.
Thus, creating an eCommerce site amounts to getting closer to its customers and, at the same time, expanding its market. Whether it is replacing a brick store or launched in parallel, a merchant site allows, in fact, to reach a larger geographic area, beyond a city, of a region or even of a country.
What are the differences between the showcase site and the eCommerce site ?
The showcase site is a presentation space for the company, while an eCommerce site constitutes an online sales shop.
It provides information allowing customers to contact the company, while a commercial site allows transactions to be carried out immediately, without displacement.
A showcase site is simple to build, but an eCommerce site requires complicated gadgets like an online payment system.
A showcase site is mainly used to present the company's offers, while an eCommerce site allows Internet users to interact and give their opinions.
Conclusion
In summary, a showcase site constitutes a virtual identity card for the company, while an eCommerce site is a real sales space. Each company can choose one as the other, depending on its field of activity, its target customers, as well as its commercial objectives.
17 errors that are expensive to avoid absolutely.
After having produced hundreds of websites, we have created an ebook which traces the errors to be absolutely avoided when creating its website. Often these errors are made by designers or graphic designers who do not have a conversion approach in their work.